Momento Cam Blog
Latest Momento news and updates
5 Questions to Ask Before Buying a Dash Camera for Your Car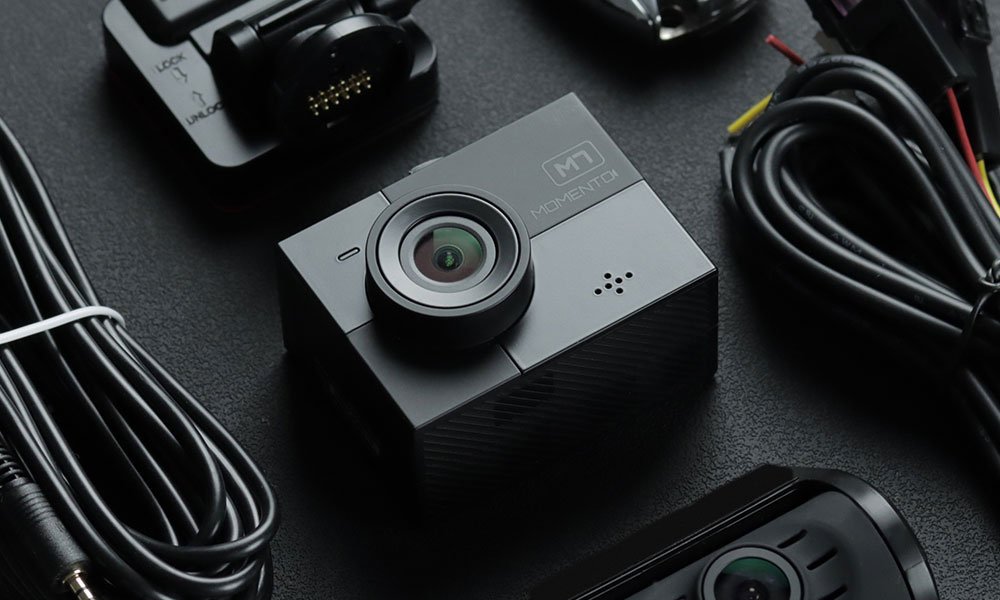 Dash cameras have become an essential accessory for many drivers, providing peace of mind and crucial evidence in case of accidents or other incidents on the road. However, with so many options available, it's important to ask yourself a few key questions before purchasing a dash camera. In this blog post, we'll explore five essential questions that will help you make an informed decision and find the perfect dash cam for your needs. Let's dive in!
---
1. Hardwired vs. Plug-in Dash Cam?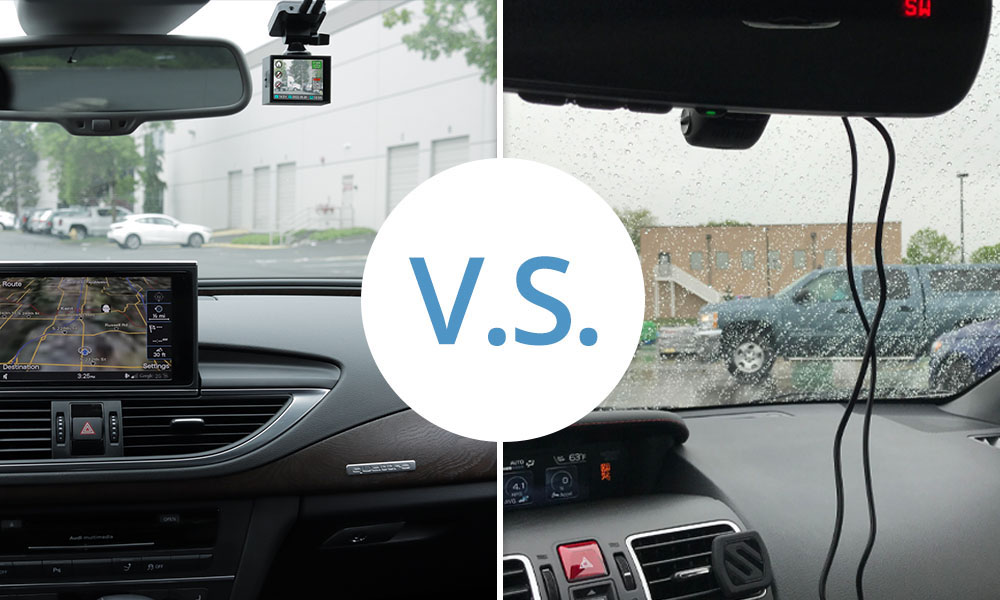 One of the first decisions to make when shopping for a dash camera is whether you prefer a hardwired or plug-in model. A hardwired dash cam offers a cleaner installation and a discreet look, as it is typically installed directly into your vehicle's electrical system. On the other hand, a plug-in dash cam is easier to install and cheaper, both in price and quality.
The primary advantage of hardwired dash cams is the availability of parking mode. While plug-in dash cams shut down when your engine is off, hardwired dash cams from brands like Momento remain on even while your vehicle isn't running. This provides additional protection for your vehicle at night or if you are parked in an area where your vehicle might be vulnerable to a hit-and-run.
---
2. What Do You Want to Record on Your Dash Cam?
Consider what specific features and functionalities you desire in a dash cam. Are you looking solely for front-facing recording, or do you also want rear or interior camera coverage? Some dash cams offer advanced features like GPS tracking, lane departure warnings, and collision detection. Determine your priorities and choose a dash cam that aligns with your recording needs and desired level of functionality.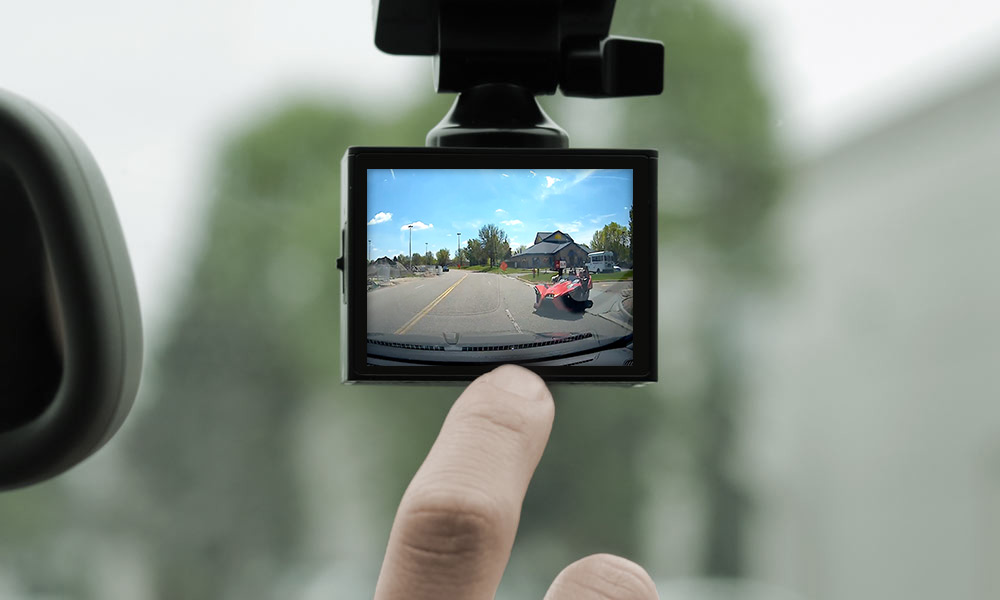 Fortunately, Momento offers two dash cameras, the M7 (MD-7200) and M6 (MD-6200) that provide all of this functionality and more.
Front and rear recording
Surveillance-grade image sensors
Driving mode
Parking mode
Impact sensors
Motion sensors
Local, removable storage
Free viewer applications for Mac, PC, iOS, and Android
Network of 2,000+ installers in North America
2-Year Warranty
---
3. How Much Video Resolution Is Enough?
Video resolution plays a crucial role in capturing clear and detailed footage. Higher resolution dash cams provide sharper images, making it easier to identify important details such as license plates or road signs. While 1080p resolution is a popular choice and offers satisfactory image quality, you might consider upgrading to 2K 1440p for enhanced clarity, especially if you want to capture fine details during your drives.
---
4. Do You Want Your Dash Cam to Record While You're Parked?
If you're concerned about potential incidents while your car is parked, investing in a dash cam with parking mode might be worth considering. Parking mode allows the dash cam to continue recording even when the engine is off, providing surveillance for your vehicle.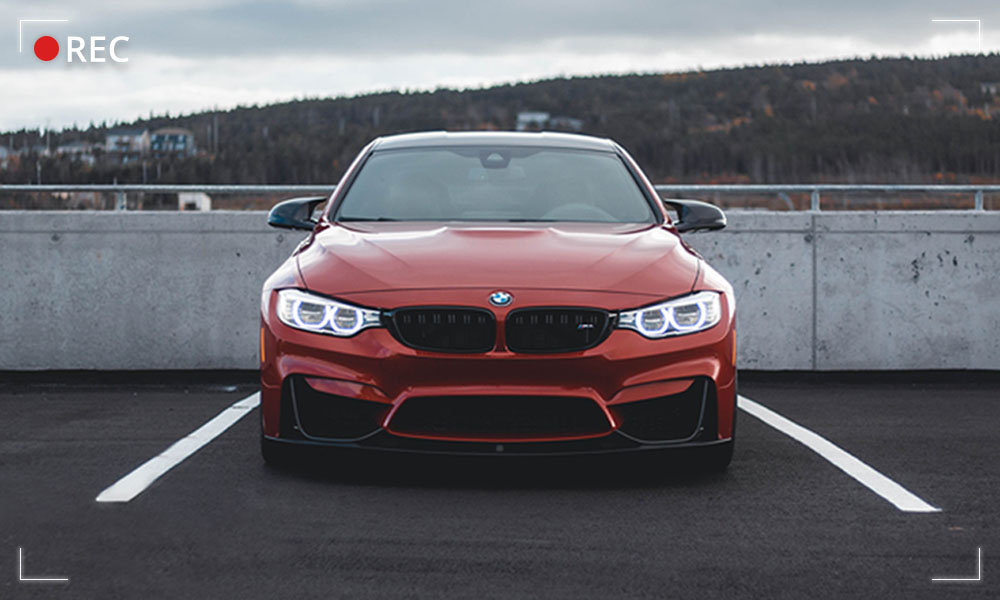 Both the Momento M7 and M6 dash cameras have parking mode and are capable of capturing footage while your engine is off.
---
5. How Do You Want to Access Your Video?
Consider how you prefer to access and manage your dash cam recordings. Some dash cams have built-in screens, allowing you to review footage directly on the device. Others require connecting to a smartphone app or removing the memory card to view files on a computer. Think about your preferred method of accessing and storing recorded videos, and choose a dash cam with compatible connectivity options.
Momento Dash Cams are sold with a variety of methods for accessing your dash cam videos easily.
Momento M6 (MD-6200) Viewer
M6 Smartphone App - The M6 features a free smartphone app for iPhones and Androids. The Momento app serves as the hub for viewing and editing video files, as well as configuring your M6 dash cam. You can connect your smartphone to your Momento M6 by connecting to the camera's local wi-fi network.
M6 Desktop Viewer App - The M6 also has a desktop viewer for PC and Mac.
VLC Media Player - VLC is a third-party software for viewing AVI files with multiple channels.
Lastly, if you cannot access/download this software, you can always pull the video files directly off of your Momento dash cam's micro-SD card
Momento M7 (MD-7200) Viewer
M7 Desktop Viewer App - The M7 has a desktop viewer app for Mac and PC, which allows you to watch up to three channels of video simultaneously.
VLC Media Player - VLC is a third-party software for viewing AVI files with multiple channels.
Lastly, if you cannot access/download this software, you can always pull the video files directly off of your Momento dash cam's micro-SD card
---
Conclusion
By asking yourself these five essential questions, you can narrow down your options and find the perfect dash camera for your car. Consider the installation type, desired recording features, video resolution, parking mode capabilities, and preferred accessibility to ensure you make an informed decision. Remember, a reliable dash cam can provide peace of mind and valuable evidence, making it a worthwhile investment for any driver.
If you need help choosing the right dash cam for your vehicle, please use our Momento Dealer Locator to find an installer in your area that can discuss the best options for you and your vehicle.