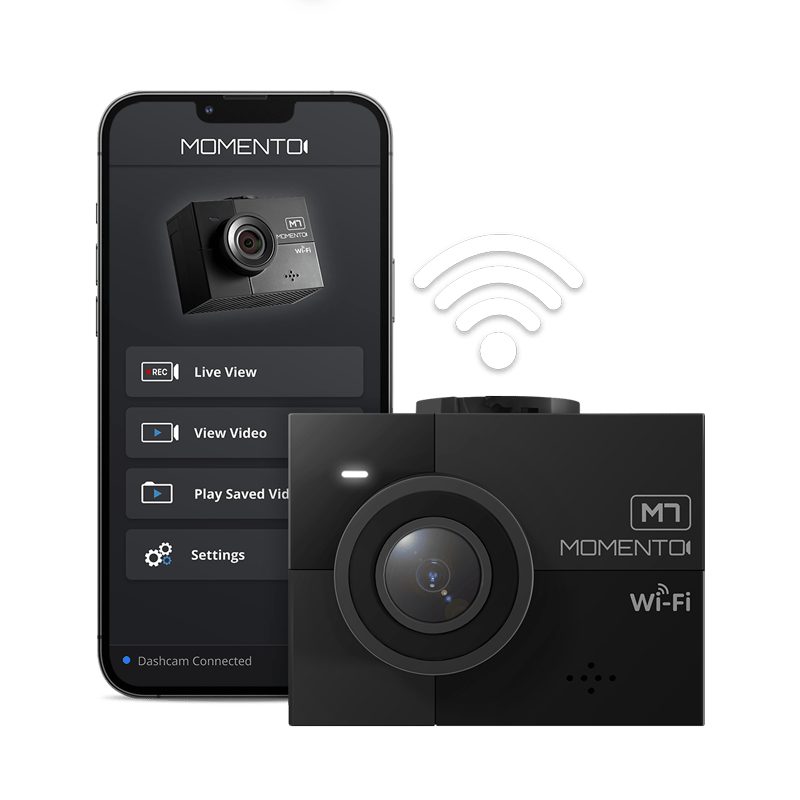 Momento M7 Wi-Fi will feature smartphone connectivity so that you can easily download and share your dash cam videos from your iPhone or Android.
M7 Wi-Fi 3-Channel 2K QHD Dash Camera - Front & Rear
Model #: MD-7205
2K QHD (1440p) 3-channel dash camera system featuring front and rear cameras. Now with Wi-Fi to smartphone connectivity for viewing, downloading, and sharing your videos.

Includes embedded GPS antenna, impact and motion sensors, 64GB micro SD card, and battery-saving technology "Eco" mode.
MSRP: $379.99
Where to Buy
Now Featuring Wi-Fi Connectivity
Momento's most powerful dash cam is now its smartest. Connect your iPhone or Android smartphone to Momento M7 to view, download, and share your dash cam videos.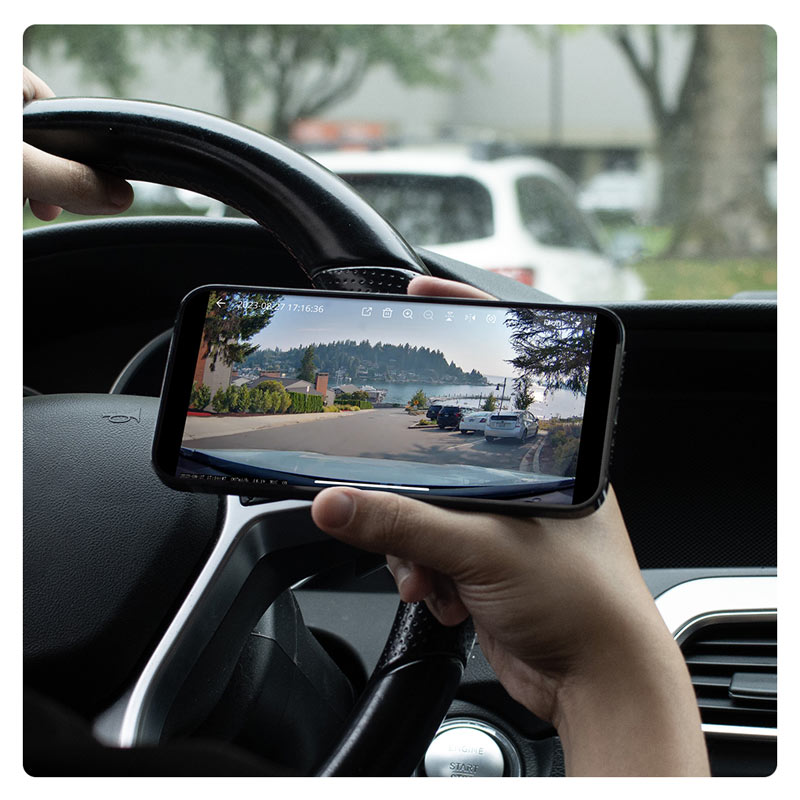 Free M7 Wi-Fi App
Download the user-friendly Momento M7 Wi-Fi App from the App Store and Google Play to wireless connect to your M7 Wi-Fi dash cam.

In addition to convenience access to your dash cam videos, you will also be able to adjust your camera's settings and functionality.

Learn More about the App >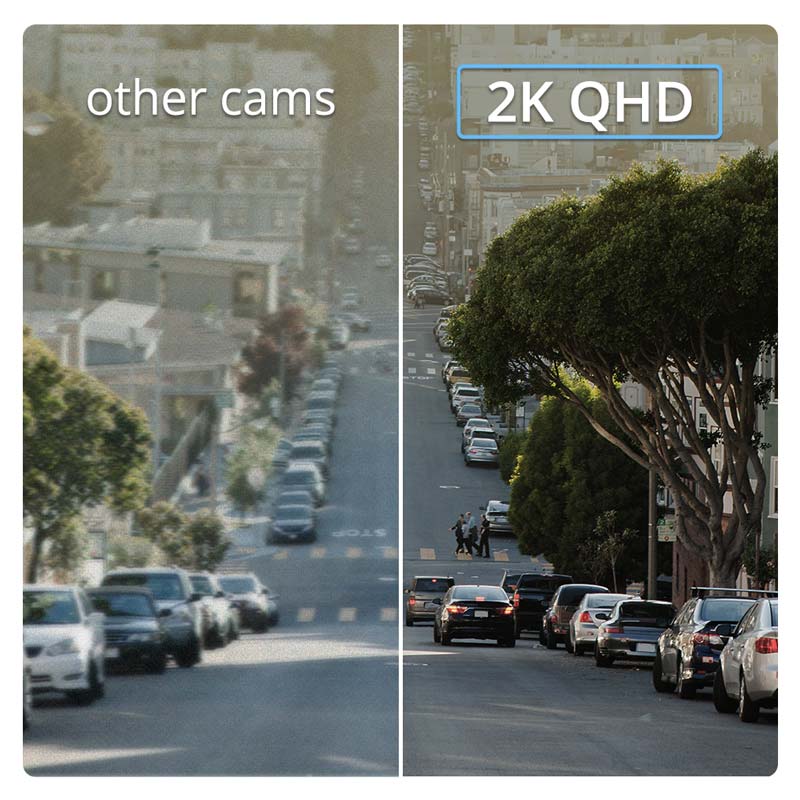 Crystal Clear 2K Video
The most important factor to consider in shopping for a dash camera is image resolution. Recording at 2K QHD at 30 frames/second, the Momento M7 provides the clearest picture we have to offer.

In the event of a collision or dispute on the road, the M7 will provide crucial video evidence with clear details (license plates, faces, time, GPS) to protect you.
Enhanced Low Light Imagery
Whether you're driving at night or parked in a shared parking garage, the M7 SmartSens AI-Series image sensor and processor adjusts its exposure and white balance dynamically to capture clear video.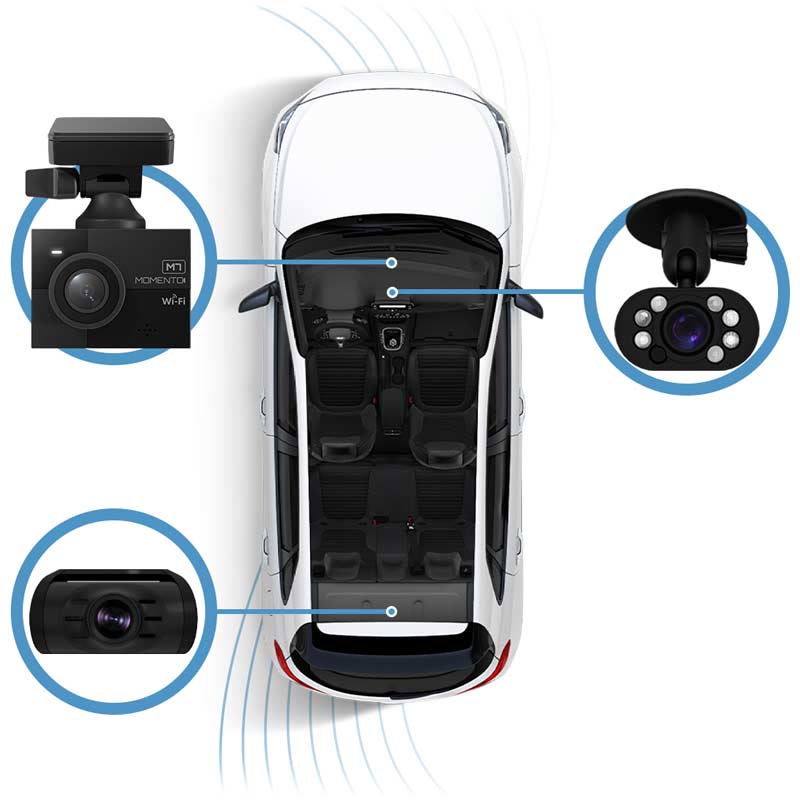 Inside-Out Protection
In addition to the front and rear cameras included with M7 Wi-Fi, you can add a third exterior or interior facing camera, like the Momento IC6.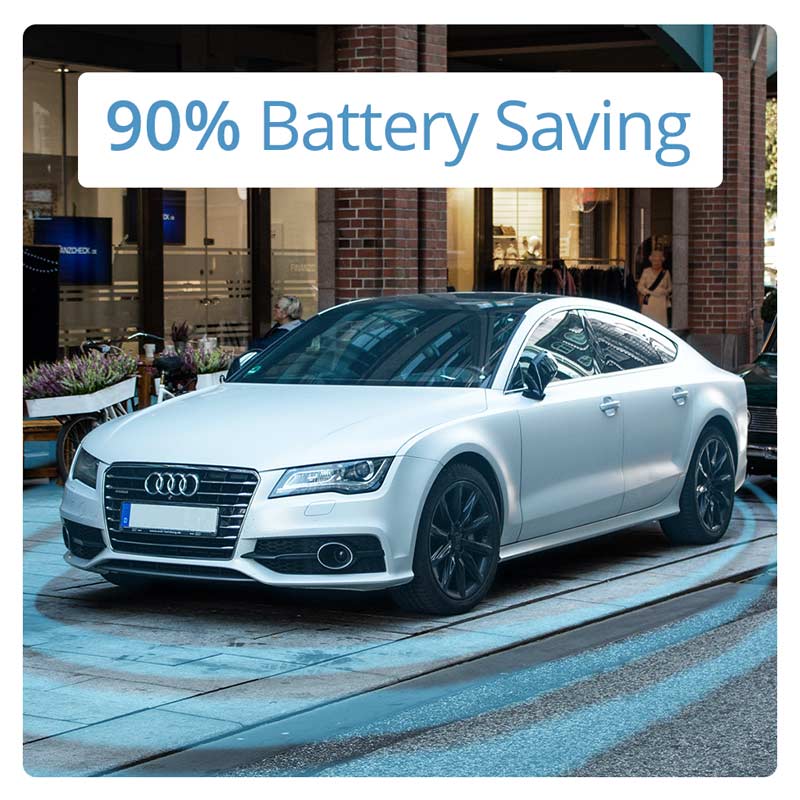 Eco Mode Technology
Momento M7 Wi-Fi is the industry's most efficient dash camera, thanks to our battery-saving technology, "Eco" Mode. When Eco Mode is activated while parked, your M7 dash camera uses radar to detect motion – reducing battery consumption by up to 90% This ensures that your vehicle and its battery remain protected.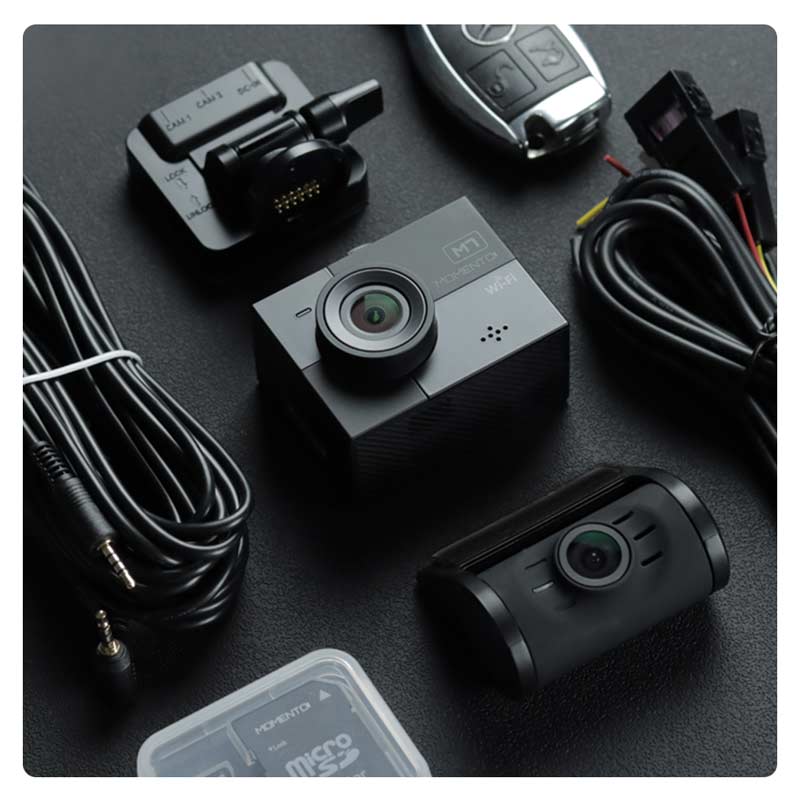 What's Included
Momento M7 Wi-Fi includes everything you need to add 24/7/365 surveillance protection to your vehicle.
2K QHD front camera
1080p FHD rear camera
M7 Wi-Fi App and Desktop viewers
Easy-latch windshield mount w/ built-in GPS antenna
64GB microSD memory card
Installation harness
2-year warranty
M7 Wi-Fi Features

Built-in Wi-Fi

2K QHD Image Resolution

Front + Rear Camera

3-Channel Camera

ECO Battery-Save Mode

Interactive LCD

Enhanced Image Sensor

Driving Modes

Parking Modes

Motion / Impact / Radar

Built-in GPS / Speed Antenna

2-Year Warranty