How It Works
The M7 Wi-Fi now features a built-in antenna that projects a private wi-fi network that only you can access from within the vehicle. Once established, you can access all of the videos saved onto your dash cam's memory card.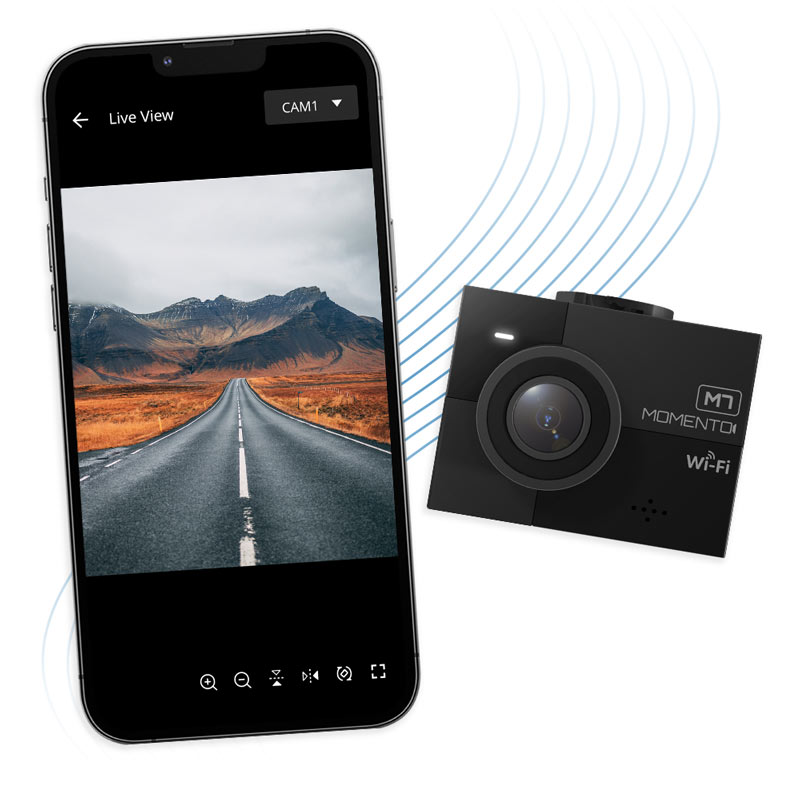 View, Download and Share
Anything can happen on the road. The new M7 Wi-Fi App makes it easier than ever to download and share your amazing dash cam videos right from your smartphone.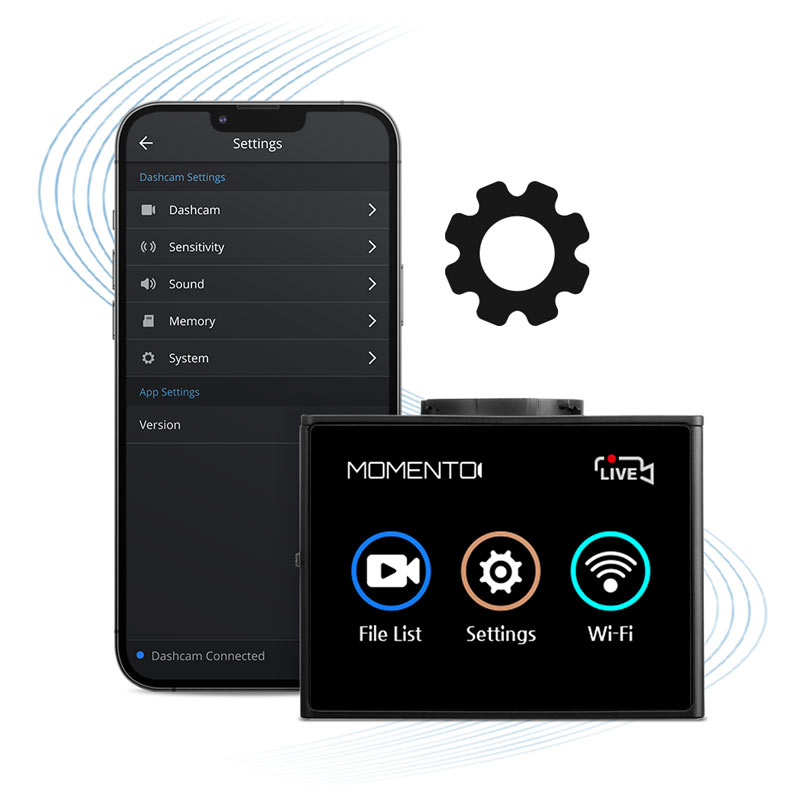 Adjust M7 Camera Settings
The M7 Wi-Fi App provides a more user-friendly way to adjust your dash camera's settings. Change everything from the impact sensor's sensitivity to the partition settings for different recording modes.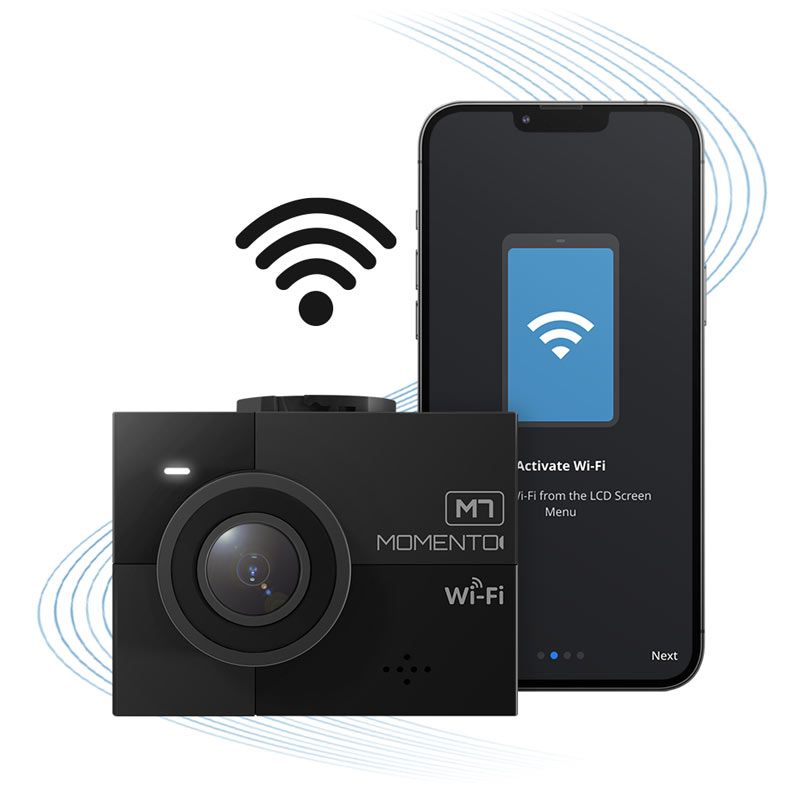 How to Connect Your Phone
Download the M7 Wi-Fi App from the App Store or Google Play.
With your engine running, tap the Wi-Fi pairing button on the Momento M7 Wi-Fi dash camera.
Open the M7 Wi-Fi App and connect to your dash cam's private network (e.g. "M7_XXXXXXX")
Jump into Live View or view your recordings in "View Video"