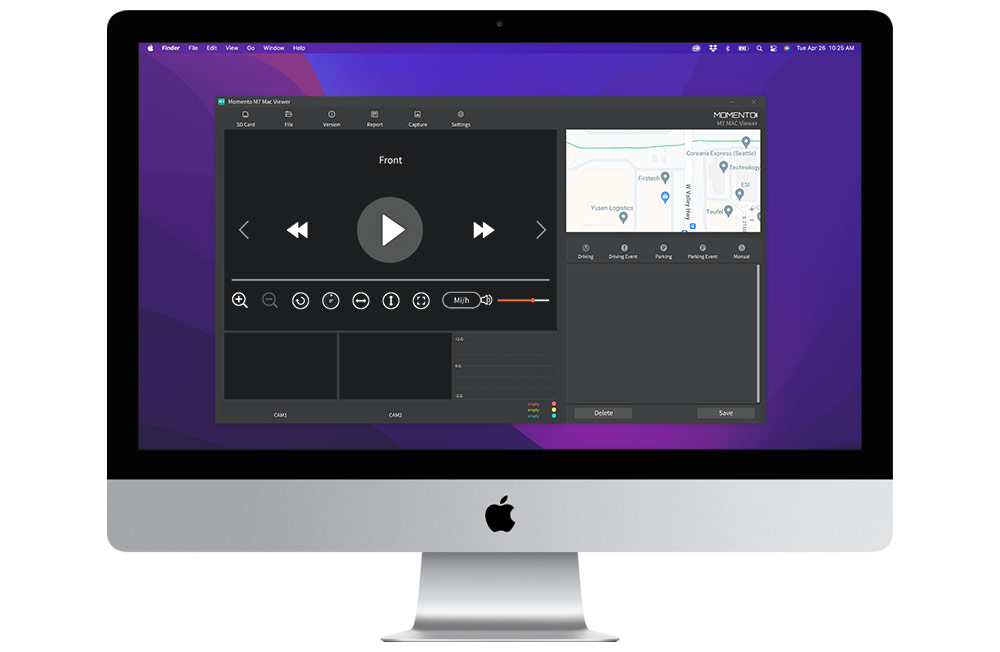 Momento M7 Desktop Viewer
Once you are ready to share your Momento M7 Dash Camera video content, use the Momento M7 Viewer App to download your videos from your Micro-SD Memory Card. Available for both Windows PC and Mac OS.

Install the M7 Viewer >
How It Works
Follow these easy steps to review your Momento M7 video content on the M7 Viewer App.
Install the M7 Viewer App - Download and install the M7 Viewer App before inserting your memory card.

Insert Your Memory Card - Remove the micro-SD card from your M7 dash cam and insert in your computer directly, or use the SD card adapter.

Open Videos in the M7 Viewer App - Using your file browser, select any video and import it into the M7 Viewer App. Front and rear views will automatically show!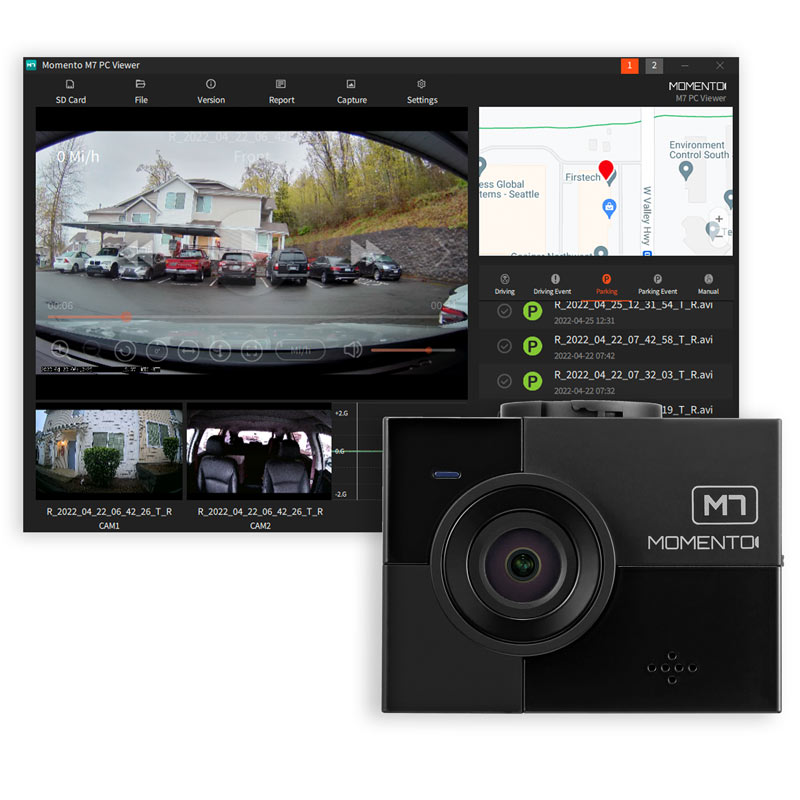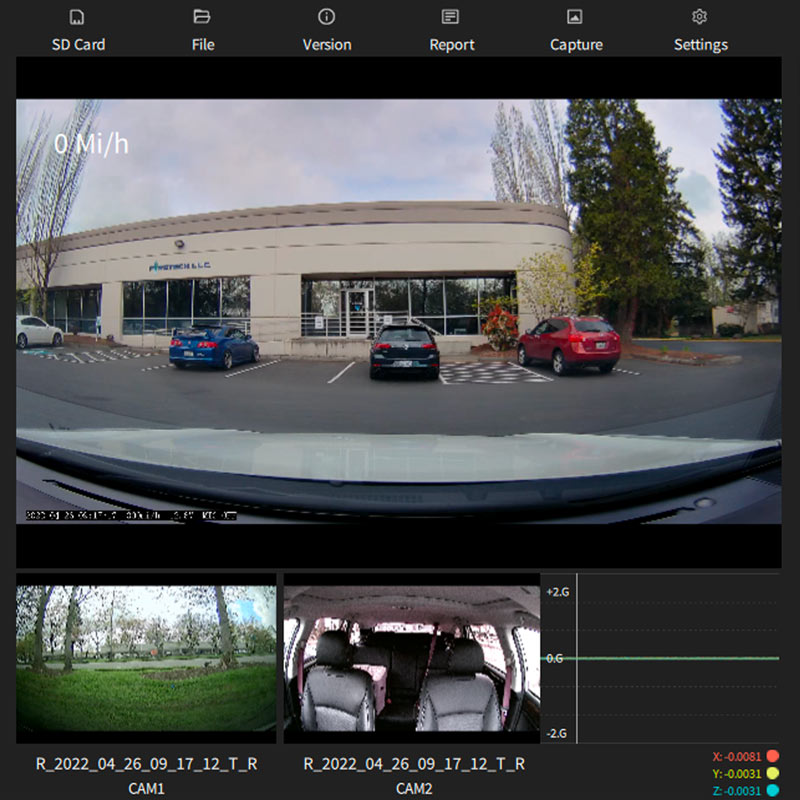 Combined Front + Rear View
While you can review your Momento M7 content on most AVI-supporting video players, only the M7 Viewer will allow you to review front and rear video footage simultaneously – giving you a nearly 360º view of your recording.